Research
The department Power Generation and Automatic Control performs research on the interaction of all actors involved in electrical power supply. Our activities can be classified into the following areas of research:
Current and recently completed research projects
Association AKN
In cooperation with the association AKN e. V. (Verein der Freunde und Förderer der Forschung im Bereich Automatisierungspraxis, Kraftwerksleittechnik und Netzregelung e.V.) we organize workshops in our research fields.
Contact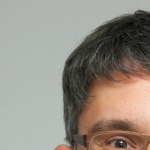 Hendrik Lens
Univ.-Prof. Dr.-Ing.
Head of Department Power Generation and Automatic Control (SuA)
Professor for Power Plant and Grid Systems